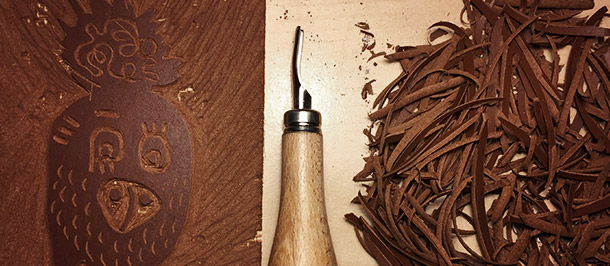 Linocut #8
Hey everyone. I made a new set of linocuts. Fuck yeah! 3 Friendly birds (actually one is rather grumpy). It's Bob, Bill and Berta but you can give them other names. It´s the first time I went from a digital iPad sketch to paper: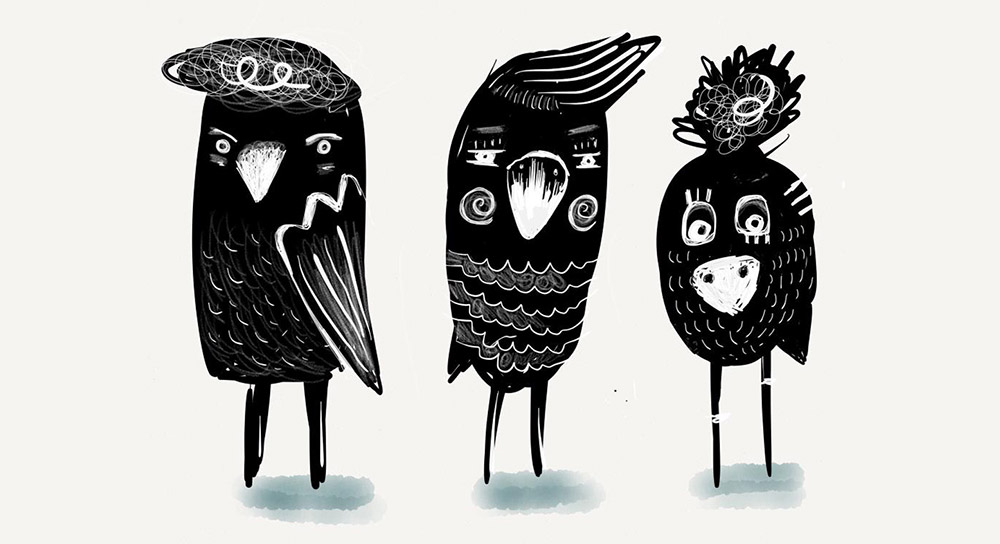 I had to remove some of the details (hatching) to simplify everything. I also lost Bill's right eyeball in the cutting process. However let´s pretend he lost it in a shark attack. I aimed for  postcard size so I carved out each bird separately for a set of 3 prints. Size: A6 (105 x 148mm):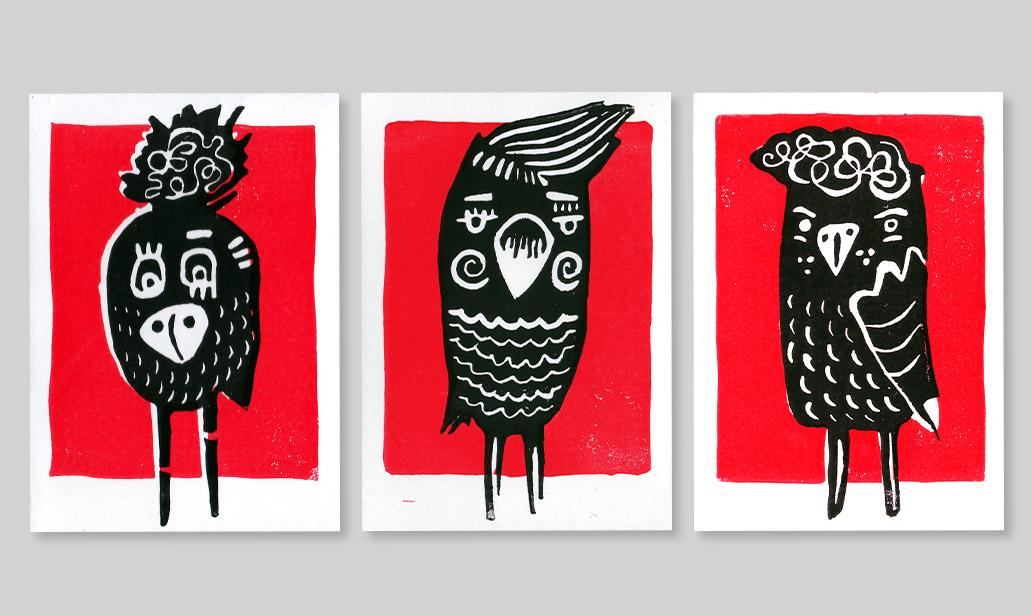 Now throwing in some photos of the process. And if you don't mind there is a also a quick making-of video below the gallery you could watch. Next up is probably some charcoal drawing for a change and I am looking forward to try out scrapeboard.
Leaving you with the
making of VIDEO

(
in case the video does not show please click here
)
https://flic.kr/p/q2LghW
Oh, did you know I am selling these prints on etsy? —> etsy.me/1vMDGt6 <—–