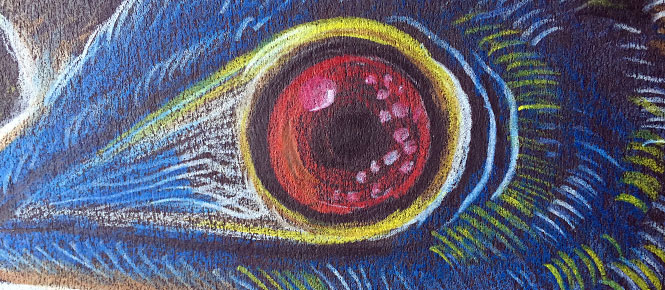 Dinosaur time! Using crayons on black paper is more fun than drawing on white paper (for me at least). The drawing process feels easy, quick and everything just looks alright. In brief, I would say it's hard to produce complete shit. Try it yourself maybe (also good for birthday cards and stuff.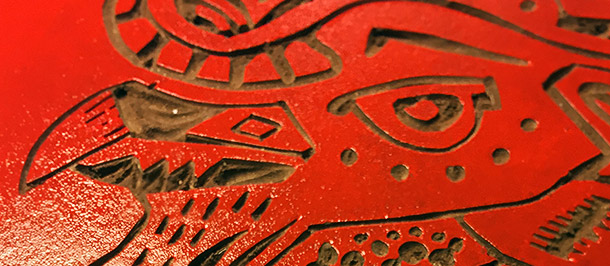 Hi you! Welcome to 2015, I hope you are well. I have not done anything new this January but here is a set of rooster linoprints I did a few weeks back. A black and a red version. Size: A5 (148mm x 210mm). I (currently) sell them separately on my Etsy although I think they look best together.  ;)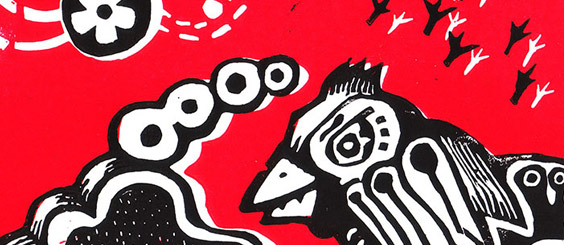 Here are the 6 linoprints I´ve recently exhibited. Focus on tech and nature. 1-2 colored-linocut. A4 (210×297mm). Design carved on linoleum block and hanprinted with waterbased lino-print ink on white paper. These prints are currently available on Etsy.  Go baby, get some! On other exciting news I haven´t smoked in 11 days. Whoop Whoop.
Went to Modulor to buy some brushes. But like IKEA, one doesn´t simply leave with a few light bulbs. When my eyes fell on that blackboard/chalkboard they got big as mountains and I stuffed it into my (already overloaded) basket. It`s going to be interesting to create something more temporary, which doesn´t dust away in a drawer but will be gone with a wipe of the sponge. The 2 images below already don´t exist anymore, just in these photos.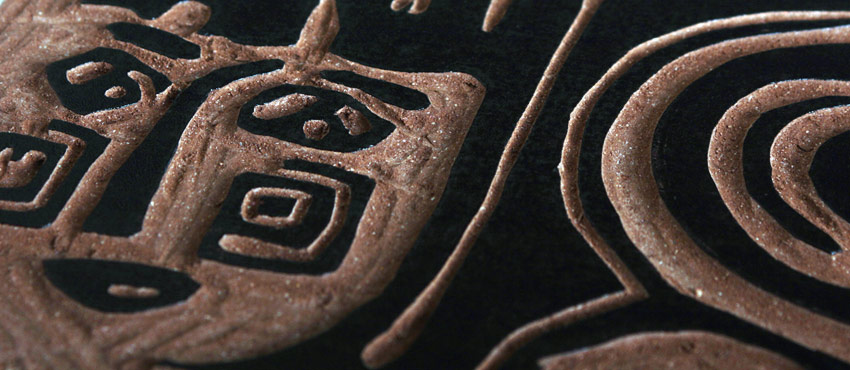 I like the smell of linol. It´s nice. But I always have to vaccum my room afterwards and shake my clothes clean. This stuff ends up everywhere. The cutting starts to become a pain in the neck. It´s almost impossible for me to keep a correct (body) posture during this process. Have to do more breaks and relax my muscles.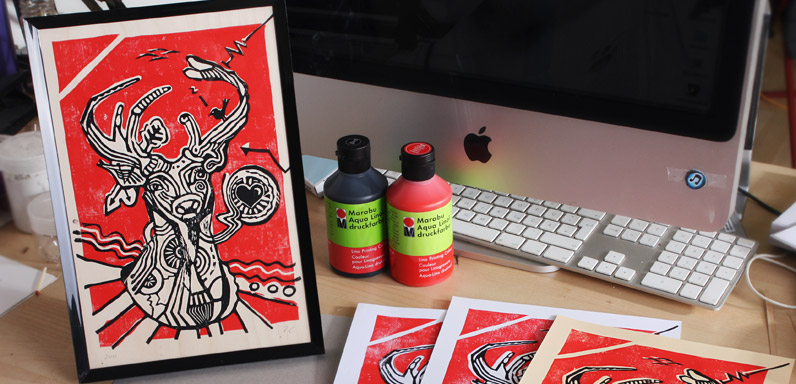 This one took pretty long to cut. Not only because 2 colors mean I have to cut 2 different lino sheets but also because I had to get rid of so much background.
The sheet on the left for the red color.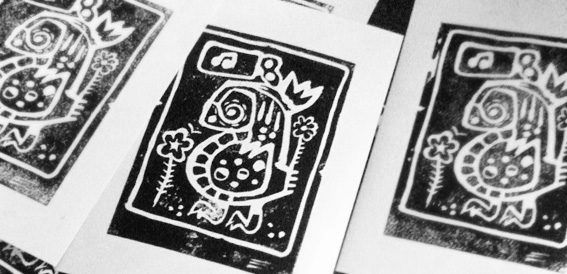 This is my first linocut.  I did a couple of more since but will post those later. I am still in super practicing mode but what I like about this whole thing so far:
It´s not too hard to do
A printmaking techique I can easily do at home
Handwork
I have original prints and everyone is a little different from the one before.
Easy clean up with waterbased colors
I enjoy the cutting (even if it takes hours).
Experimental value
To work with one or just a minimum of colors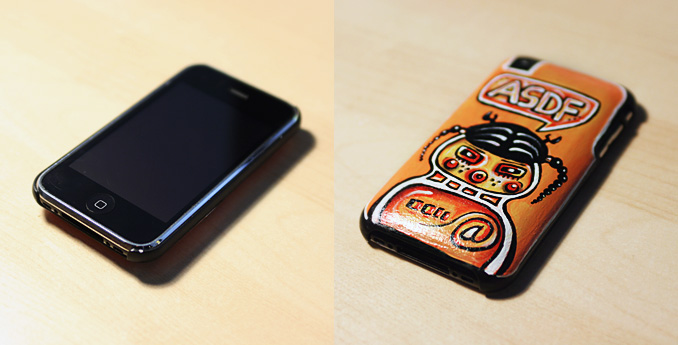 When I  painted my iPhone case with acrylics I wasn´t sure how long the paint would actually last since it´s an object that is in daily use.  So far everything seems good.  The phone already fell down and no scratch,